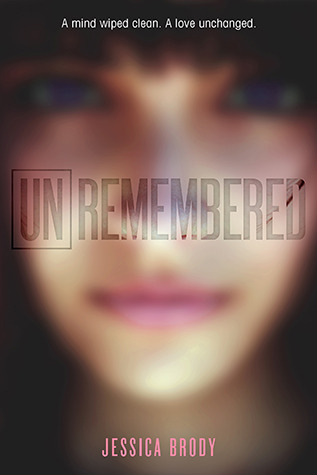 Unremembered
(Unremembered #1)
by
Jessica Brody
Publisher: Farrar, Straus, & Giroux (BYR)
Release Date: March 5th 2013
A few years ago, I read a newspaper article about a teen girl who was the sole survivor of a plane crash. I was instantly fascinated by the story. Namely because they had no idea why she survived when no else did. I started brainstorming reasons as to why she was so lucky. One particular reason (a rather intricate, science-fiction-inspired one) stuck in my mind and refused to leave. It continued to grow and blossom until I had an idea for an entire trilogy. A trilogy that starts with a mysterious plane crash and a single survivor.
I usually tell people it's like the Bourne Identity with a cool Inception-like twist. :)
No. I cannot. Because I want to stay alive.
Okay, this is kind of cheating, but I'd have to say my favorite is the third book in the series, UNCHANGED, which I just finished. I'm definitely the most proud of it and it was the most challenging to write. Not only is there the most world building and sci-fi elements in book 3 but having to tie up all the loose ends of the entire series was extremely difficult. In the end, I'm happy with how it turned out.
Unremembered: "Please Remember Me" by Tim McGraw
Unforgotten: "Treacherous" by Taylor Swift
It's a scene in UNREMEMBERED (the first book) where Sera and Zen are in a kindergarten classroom together and something he does inspires one of her first real memories. It's a really sweet moment between the two of them and I cried when I wrote it.
And I'm dying to tell you! I can't tell you a WHOLE lot. But here are three hints:
Much of book 3 takes place on the Diotech compound (in the year 2116)
There is way more sci-fi world building and cool futuristic stuff (like a TON!) If you were scared about the technology in 2032, just wait until you see what's in store in 2116!