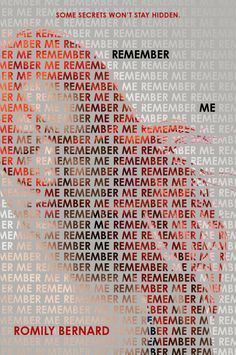 Remember Me
(Find Me #2)
by
Romily Bernard
Publisher: HarperTeen
Release Date: September 23rd 2014
Read an excerpt
In the sequel to Find Me, Wick Tate, sarcastic teen hacker, is back and once again dealing with criminals and corrupt cops…and a brooding new love interest. Will Wick persevere when some secrets refuse to stay hidden?
Wick had thought her troubles were over.
But she should've known better.
Not only is she embroiled in a new murder case, which starts with a body with "Remember Me" carved into it and doesn't stop there, but she also discovers new evidence surrounding her mother's suicide…which leads her right back to her imprisoned deadbeat dad. And she has to deal with her flirty new hacker friend, Milo, sniffing around—which her boyfriend, Griff, isn't too happy about.
The pressure might be too much as secrets—including Wick's own—climb to the surface.
Remember Me is an edge-of-your-seat thrilling read that'll have readers turning the pages at lightning speed! The paperback of Find Me is on sale simultaneously, and a digital original novella from Romily, featuring Griff, is on sale just a few weeks before!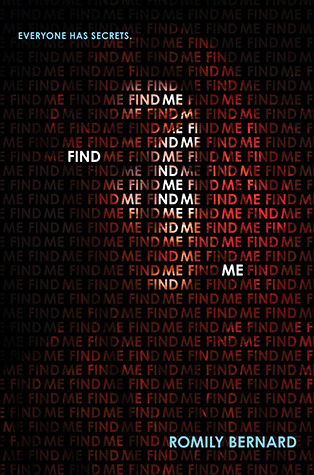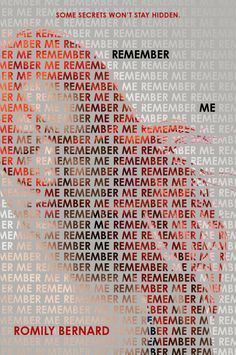 Read an interview with Romily Bernard and get to know her more! Also you can read all about Find Me, first book in the Find Me series.
INTERVIEW WITH ROMILY BERNARD
Hi Romily! We are beyond happy to have you once again in our FFBC tours, specially to celebrate the upcoming release of Remember Me, second book in the Find Me series.
Wick's back!! We get more hacking, more Griff, a new hacker named Milo, more Lily, and some bombs. Did I mention more Griff?
Oh, gosh!! It's gotta be the bombs!! It was right after the Boston bombing and I was so nervous about researching how to make homemade pipe bombs.
One of the biggest things readers wanted in FIND ME was more info on Wick's back story. I spent a lot of time thinking about Wick's perceptions of her family and how I could play off that. Let's just say, there are some things about her mom that Wick didn't expect at all.
Milo is everything Wick could be and won't let herself be. He's manipulative, dangerous, and very capable of using his skills to get ahead. Kinda makes him sound like an ass, doesn't it? Well, he is, but Wick's pretty capable of handling him.
Damien Rice's "9 Crimes." When he sings "Leave me out with the waste, this is not what I do. It's the wrong kind of place to be thinking of you." All I could think about was how Wick struggled to keep her relationship with Griff safe and how that ultimately became impossible.
What would we find on Griff's iPod?
"Desolation Row" by My Chemical Romance
What would we find on Wick's iPod?

"Where Is My Head" by Hey Monday


What would we find on Griff's wardrobe?

Super soft polos with probably some ink stains on the edges
What would we find on Wick's wardrobe?

Converses that she's doodled all over
What would we find on Griff's bookshelf?

Art books
I graduated from Georgia State University with a Literature degree. Since then, I've worked as a riding instructor, cell phone salesgirl, personal assistant, groom, exercise rider, accounting assistant, and, during a very dark time, customer service rep.
So don't let anyone tell you a BA degree will keep you unemployed.
Win (1) of (2) signed paperbacks of Find Me + Remember Me by Romily Bernard (US Only)