Another FFBC event came to an end!
We want to thank you Lindsay Cummings for allowing us to to host her
and THE MURDER COMPLEX and the novella THE FEAR TRIALS!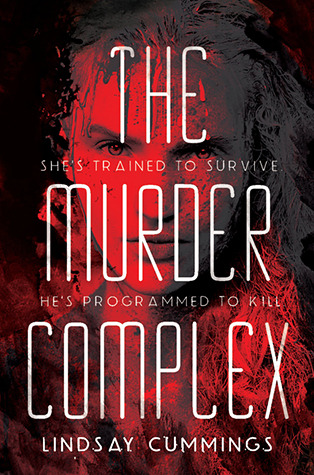 Publisher: Greenwillow Books
Release Date: June 10th 2014
Rate: 4 Stars!
Synopsis:
An action-packed, blood-soaked, futuristic debut thriller set in a world where the murder rate is higher than the birthrate. For fans of Moira Young's Dust Lands series, La Femme Nikita, and the movie Hanna.
Meadow Woodson, a fifteen-year-old girl who has been trained by her father to fight, to kill, and to survive in any situation, lives with her family on a houseboat in Florida. The state is controlled by The Murder Complex, an organization that tracks the population with precision.
The plot starts to thicken when Meadow meets Zephyr James, who is—although he doesn't know it—one of the MC's programmed assassins. Is their meeting a coincidence? Destiny? Or part of a terrifying strategy? And will Zephyr keep Meadow from discovering the haunting truth about her family?
Action-packed, blood-soaked, and chilling, this is a dark and compelling debut novel by Lindsay Cummings.





Wow, what can I say about The Murder Complex, other than it was one hell of a ride. You are immediately drawn into the story line. I don't want to go too much more into the synopsis than what is stated above. Almost from page one you are drawn into this action packed story. This story is very dark and at times gory. This story had a very DIVERGENT feel to me, except the roles are reversed. Meadow is the one that is brave and kick ass where as Zephyr is trying to figure things out, who is, what he is and why he keeps doing things we doesn't want to to do.

There are so many twists and turns in this book that start about 50 % through, starting from one almost "deadly" kiss. Around this point is where I could not put the book down and I flew through the last 50 percent of the book in less than 2 hours, because I just had to know what was going to happen next. There is a big TWIST in the end of the book that made me gasp out loud. Luckily the book does not end on a huge cliff hanger, but so many new components are revealed that will keep you waiting for the next installment of the series.

With all the action and big scenes, I would have liked to see a little more talk about emotions and feelings to kind of add more context to the action that was occurring and add more depth to the over-all story line. These characters were so great and interesting I wanted to know more about them and develop a deeper connection to them. I am hoping to see more character development in the next book, mixed in with the awesome story line and action packed pace that Lindsay Cumm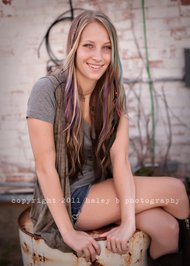 Lindsay Cummings is the 20-year-old author of THE MURDER COMPLEX, as well as its sequel, coming 2014 from Greenwillow Books/HarperCollins, and the MG trilogy THE BALANCE KEEPERS, coming Fall 2014 from Katherine Tegen Books/HarperCollins.
Lindsay deals with chronic fatigue, can't get enough of her two pesky German Shepherds, wolf cub, and two horses. She's still waiting on her letter from Hogwarts--it was probably just lost in the mail. You can follow Lindsay on twitter @lindsaycwrites



Win (1) of (3) signed hardback of The Murder Complex + swag pack (US Only)