Hey Everyone!
Welcome to another FFBC with the wonderful Kate Ormand and her new book Dark Days!
Find out more about Kate and her book before and enter to win an awesome prize pack :)
Dark Days
by
Kate Ormand
Publisher: Sky Pony Press
Release Date: June 3rd 2014
Synopsis:
The future world has been divided into sectors--each the same as the other. Surrounded by thick steel fences, there is no way in and no way out. Yet a cyborg army penetrates each sector, picking off its citizens one by one, until no one is left. Behind the sectors' thick walls, the citizens wait to die. Few will be chosen to survive what's coming; the rest will be left behind to suffer. A new world has been created, and its rulers are incredibly selective on who will become a citizen. They want only those with important roles in society to help create a more perfect future.
Sixteen-year-old Sia lives in one of the sectors as part of a family that is far too ordinary to be picked to live. According to the digital clock that towers high above her sector, she has only fifteen days to live. Sia has seen the reports and knows a horrific death is in store for her, but she is determined to make the most of her final days. Sia refuses to mourn her short life, instead promising herself that she'll stay strong, despite being suffocated by her depressed mother and her frightened best friend. Just when Sia feels more alone than ever, she meets Mace, a mysterious boy. There is something that draws Sia to him, despite his dangerousness, and together, they join a group of rebels and embark on an epic journey to destroy the new world and its machines, and to put an end to the slaughter of innocent people.
Tough! Harry Potter & the Order of the Phoenix.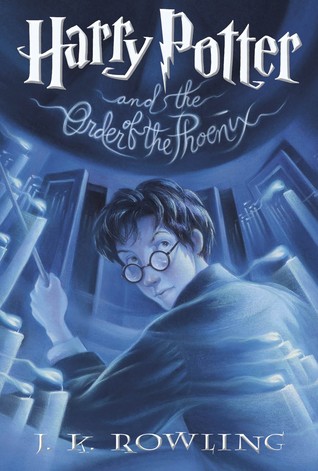 Game of Thrones! Closely followed by The Walking Dead. I also really like House of Cards and Boardwalk Empire. I'll stop now...
Catching Fire and Harry Potter and the Deathly Hallows – I can't choose between them!
I love Walk this Way by Aerosmith & Run DMC. It makes me happy and the video is awesome!
Cheese. Sticky Toffee cheese is my latest love.
"Here's to books, the cheapest vacation you can buy." – Charlaine Harris
Mainly Harry Potter, Game of Thrones, The Walking Dead, and The Hunger Games.
JK, of course!
Squishy hugs for everyone! Thanks for being amazing.
Hi Kate! We are super excited to host Dark Days in our FFBC.
Thank you, lovelies! I'm super excited to be here.
Sure! It's a YA dystopian action-romance novel about a sixteen-year-old who only has fifteen days to live before a cyborg army destroys her sector. Sia accepts her fate, knowing she can't escape it. Then she meets Mace, who refuses to give up without a fight, and her view of the whole situation starts to shift as she sees how differently people are reacting to it and wonders which is the right way for her.
I looked up quite a lot of violent things. I watched videos and looked up methods of knife-throwing and things like that. I wondered what someone would think if they looked at my search history. Then I deleted my search history.
Strong, determined, scared, desperate, and daring.
There are a few that come to mind. But the most exciting parts to write were the action scenes with the cyborgs.
The end. I always say the end. Writing the last chapter, especially the last few sentences, is so hard!
Nothing too strong. There are lots of little things, but my main goal with this is to entertain. My favourite books are fast-paced and action-packed with a thrilling romance and a lot of excitement. I want DARK DAYS to be an exciting ride for readers and for them to come away thinking what good fun it was and how much they enjoyed it. That's all I hope for!
KATE ORMAND is a YA writer represented by Isabel Atherton at Creative Authors Ltd. She lives in the UK with her family, her partner, and a cocker spaniel called Freddie. She recently graduated from university with a first class BA (Hons) degree in Fine Art Painting. It was during this course that Kate discovered her love of reading YA books, prompting her to try a new creative angle and experiment with writing. Kate is also a member of an online group of published writers and illustrators called Author Allsorts. And she writes children's picture books under the name Kate Louise.
You can see more about Kate and her writing by visiting her website (
www.kateormand.wordpress.com
) or on Twitter (@kateormand).
Giveaway is open to International | Must be 13 or older to enter
Win A Dark Days canvas bag, signed bookmarks, and a signed hardcover (INT)